Turning Mecard W Special: Van Dine's Secret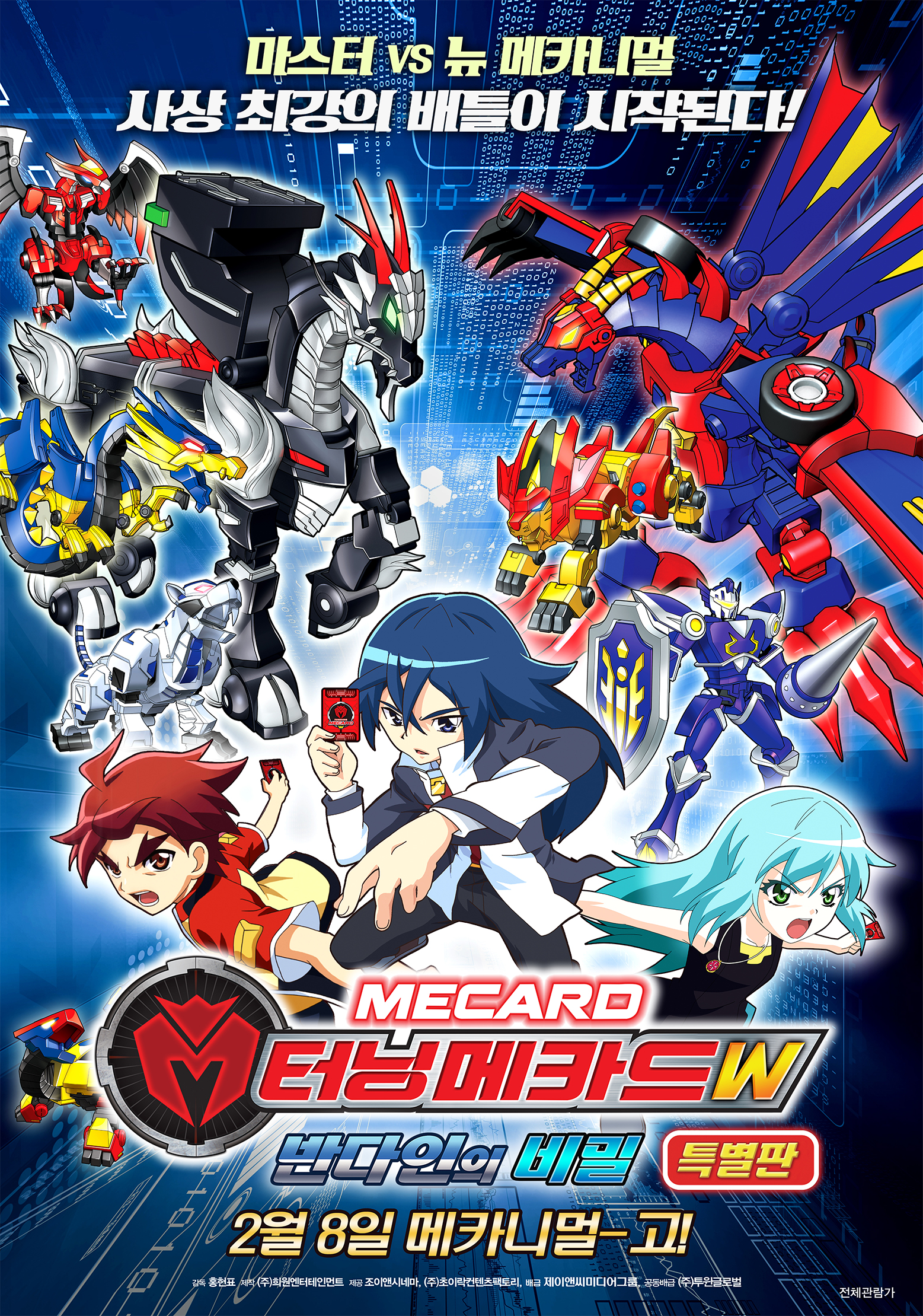 Turning Mecard W Special: Van Dine's Secret
Animation, South Korea, 76 minutes, Released Feb. 8, 2018
감독 :
Director / Hong Heon-pyo
제작 :
Production / Heewon Entertainment Inc.
배급 :
Distribution / JNC Media Group Inc.
출연 :

Cast / Soyeon (voices Nachan), Yun Mina (voices Isobel), Lee Hyunjin (voices Van Dine), Jang Gwang (voices Mega),
Lee Jihyun (voices Gong Juhui/Dabi), Hong Beomgi (voices Tero/Gi Woochan/White Tiger), Nam Dohyung (Tanatos)
Lee Jaehyun (voices Cheon Jaehyung/Dana), Kim Yeong-eun (voices Seojoon), Park Seongtae (voices Wing Phoenix)

Synopsis
/ 시놉시스
A fierce Mecanimal is born!
A new fateful battle begins now!
Nachan and friends were enjoying a peaceful time, when Dr. Franklin summons them for a new mission. Nachan, Isobel, and Van Dine must now go to Triforce to tame and train the new mecanimals from the lab. They are Wing Knight, Wing Leo, Hitero, as well as Master, who leads the Four Beasts of constellations. Nachan, Isobel, and Van Dine use their mecanimal raiders to trace the newer, stronger mecanimals to complete their mission. Suddenly, Van Dine turns serious and requets a mecanimal battle with Nachan...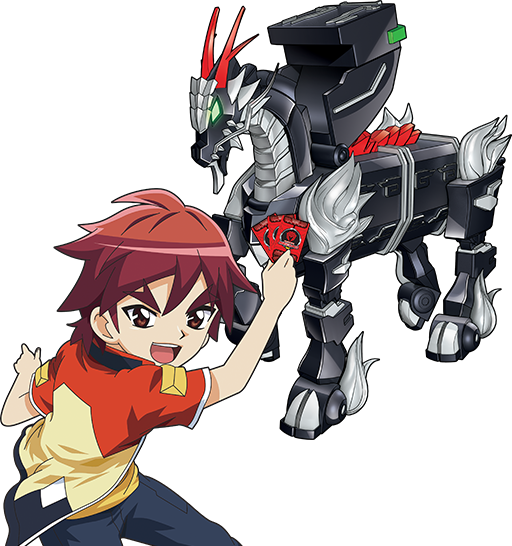 Character
/ 등장인물
NachanA virtuous, energetic boy who helps the growth of mecanimals Wing Leo and Wing Knight.
Van DineA levelheaded, smart tamer who seems to harbor a secret since he started taming a mecanimal named Master.
IsobelA kind, brilliant tamer who is also a daughter of Dr. Franklin, the inventor of mecanimals. She is in charge or raising mecanimals Tero and Hitero.
DabiTroublemaking siblings who go back and forth from the Earth and Triforce as messengers.
DanaTroublemaking siblings who go back and forth from the Earth and Triforce as messengers.
RyanThe second prince of Red Hall who studies mecanimals at Dr. Franklin's laboratory in Triforce.
NaroA beautiful boy with a bright smile. He loves dancing and his charming personality attracts many friends.
DaisyA tamer with delicate senses. She may seem odd, but has her own way of thinking.
RockyAlways passionate about something, he is very true to his feelings. He considers Van Dine his rival.
Character
/ 등장인물
MasterA new type of mecanimal co-developed by Dr. Franklin and Dr. X, who is now back to his good self. It carries the four beasts of constellations (Vermillion Bird, Azure Dragon, White Tiger, and Black Turtle) with him. Although he's very caring and serious, he can get angry when the beasts are too troublesome. After being tamed by Van Dine, he seems to have deep conversations with him...
Vermilion BirdA mecanimal with a passionate heart
Azure Dragonwho's always energetic and loves to rap.
White TigerA calm and serious mecanimal
Black TurtleA dark and creepy mecanimal
Wing LeoThough it bluffs and brags a lot, it's very fast. It squabbles often but also hangs out with Wing Knight all the time.
Wing KnightFaint-hearted and timid, but this mecanimal can be very powerful when it's determined. While always bickering with Wing Leo, they always spend time together.
HiteroThis mecanimal is akin to Tero's little sibling. It has a special ability to turn its upper body 360°. It's very hot tempered and acts before it speaks.